Hot Tub Covers Spa Cover Tops Replacements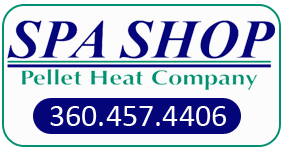 The Spa Shop can custom order replacement covers for ANY SPA. We offer custom made covers to replace your damaged or worn out spa cover. One of our helpful service people can assist you in sizing your new cover or you can view a short video using the links below the photo on the right that will assist you in measuring your own spa.

We have provided an online form below to assist you in providing us with necessary information to order your replacement spa cover.
To order your new Spa cover from the Spa Shop:
Follow the cover measuring instructions on the video or call the Spa Shop for instructions.
Fill out the online order form below.
Click on the button at the bottom to email the order form to the Spa Shop.
Wait! You May Not Need to Complete the Form that Follows!
Customers who own any Hot Spring, Tiger River, Hot Spot, Solana, or 2002 or newer Caldera Spa do not need to measure their spa.

Please call us with the model and serial number, 457-4406 or stop by 230-C East First St., Port Angeles, Washington.
To order a new or replacement spa cover for any brand spa please fill in the following form.
When completed click on the button at the bottom of the form and your information will be added to an email message to the Spa Shop.
Spa Cover Order Form
Please Note: fields marked with a red * asterisk are required. Thank you.